I must apologize for my sporadic posting as of late. I missed the entire back half of 2012 thanks to school and a struggle with depression, both of which made it very difficult for me to post on a regular basis. However, I am doing better now, and I've started a new job - hooray money! - and I'm going to try to get back to regular posting here at The Entertainment Junkie. So thank you for your patience, and I promise I'll have the blog back in running order now.
And what better way to really jump back into the swing of things than with the Jarmo Awards? For the uninitiated, the Jarmo Awards are TEJ's year-end honors, named after an incident in which my name was AutoCorrected in a friend's phone as "Jarmo" (it's also the name of a city in ancient Iraq, which, as a history major, I find cool but totally irrelevant to this blog). This year's Jarmos are a little more Oscar-friendly than previous years, but this year, in my opinion, wasn't as rich as last year. Now, these only cover the films I personally saw this year, so unfortunately, there's no
Zero Dark Thirty
or
Amour
(or whatever other "but what about ______?!?!" you come up with) in this set. There's also no Best Picture; I'll post my Top 10 list later this week, with the number-one film being my "Best Picture."
BEST ACTOR
Daniel Day-Lewis, Lincoln
(runner-up: Joaquin Phoenix, The Master)
This one was a tough choice, as there were three men who turned in performances that were nothing short of masterful. Hugh Jackman was terrific as Jean Valjean in Les Miserables, and Joaquin Phoenix imbued his Freddy Quell with his trademark sense of danger and vulnerability in The Master. However, in the end, it's hard to ignore Day-Lewis' incredible portrayal of our 16th president. This is a performance that went far beyond mimicry (though Day-Lewis is a dead ringer): he makes Lincoln a friendly and charming storyteller to those who meet him, but behind closed doors a cunning and fearless strategist who's willing to make tough choices regardless of their legality. In Day-Lewis's hands, Lincoln's not a caricature; he's a thrillingly complex human being. Simply put, no one was better.
BEST ACTRESS
Kara Hayward, Moonrise Kingdom
(runner-up: Quvenzhane Wallis, Beasts of the Southern Wild)
At the center of Moonrise Kingdom is the story of two kids who find themselves in love with one another and choose to run away together. For the story to work, director Wes Anderson needed strong young actors to play Sam (Jared Gilman) and Suzy. For the latter, he could not have made a better choice than Hayward. Armed with her books, her French records, a kitten, and her love for Sam, Suzy is fiercely independent, and Hayward plays her with confidence and grace well beyond her years. She's nothing short of captivating, especially in the scenes she shares with Gilman; even in the scenes she shares with Bruce Willis, Frances McDormand, and Bill Murray, you can't take your eyes off of her. With a performance this good, this young, I can't wait to see what she does next.
BEST SUPPORTING ACTOR
Samuel L. Jackson, Django Unchained
(runner-up: Matthew McConaughey, Magic Mike)
Django Unchained is a terrific - but hugely problematic - film, and like all Tarantino films, you never know who in the often-incredible cast is going to be best-in-show until you actually see the film. Awards groups have gone for Christoph Waltz and Leonardo DiCaprio, but have strangely ignored the incredible work that Jackson does. As house slave Stephen, Jackson turns in what is easily his best performance in years, playing the role of villain with such zest that he seems reinvigorated as an actor (especially after seeing him sleepwalk through paycheck roles for so long). What's more, Jackson plays him as a man with power that may not only be nominal: DiCaprio's Calvin Candie may own the plantation, but it's made clear that it's Stephen who's pulling the strings. That he does so without ever being brazen about it only makes Jackson's performance that much more impressive. If anyone from Django deserved awards attention, it's him.
BEST SUPPORTING ACTRESS
Anne Hathaway, Les Miserables
(runner-up: Samantha Barks, Les Miserables)
Hathaway's only in Les Miserables for about 20 minutes of it's nearly three-hour running time, but the impression she makes is unbelievable. As Fantine, a young woman forced into prostitution in order to provide for her daughter - and whom Hugh Jackman's Jean Valjean takes pity on - she gives her heart and soul to the role, making you feel the lifetime of pain she's endured in only a few scenes. But one of those scenes is the showstopper "I Dreamed a Dream," which is perhaps as close to a perfect moment of cinema we'll ever receive. It's gutsy and gut-wrenching, beautiful and heartbreakingly vulnerable. It was a role of a lifetime for Hathaway, and she was nothing short of phenomenal in it. When she wins the Oscar in February, it will be whole-heartedly deserved.
BEST CAMEO APPEARANCE
(tie) Bradley Whitford & Richard Jenkins, Cabin in the Woods
(runner-up: Lee Pace, Lincoln)
Whitford and Jenkins are in a good portion of Cabin in the Woods, so it may be unfair to call these "cameo appearances" (not to mention there's another terrific, spoilery cameo near the end of the film). But the two of them - playing techs for a secret company that makes horror happen - are so delightful, I can't help but reward them here. From Jenkins' obscene reaction to a group of Japanese schoolchildren defeating a malevolent spirit to Whitford's one wish being (ironically) granted, they were a key part of what made this ridiculously inventive film so much fun.
BEST ENSEMBLE CAST
Moonrise Kingdom
(runner-up: Lincoln)
You can always count on Wes Anderson to assemble an impressive cast for his films, and Moonrise Kingdom was no exception. In addition to Anderson repertory players Bill Murray, Jason Schwartzman, and Bob Balaban, the cast includes Frances McDormand, Bruce Willis, Edward Norton, and Tilda Swinton, as well as child actors Jared Gilman and Kara Hayward (both newcomers). That everyone turned in terrific performances only sweetens the deal.
BEST BREAKTHROUGH PERFORMANCE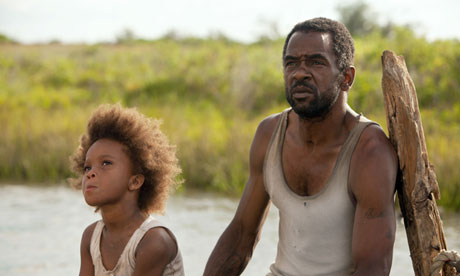 (tie) Quvenzhane Wallis & Dwight Henry, Beasts of the Southern Wild
(runner-up: Dane DeHaan, Chronicle)
For Beasts of the Southern Wild, director Benh Zeitlin made the risky move of casting non-professional actors, including for the lead roles of Hushpuppy and her father, Wink. Zeitlin clearly saw magic in Wallis (Hushpuppy was originally written as a boy, but changed after Wallis' casting) and Henry, who worked as a baker before the film. The result was two of the most realistic and impressive performances of the year, and helped ground the film to reality amidst the more fantastical elements. Both Wallis and Henry have been cast in Steve McQueen's Twelve Years a Slave, due later this year. Hopefully, this is only the beginning of their careers, and we'll be treated to more brilliant performances from them for years to come.
BEST DIRECTOR
Wes Anderson, Moonrise Kingdom
(runner-up: Benh Zeitlin, Beasts of the Southern Wild)
No one compresses more information into a single frame than Anderson, whose films are often strangely criticized for being so well-composed. There is a certain living-diorama feel to Anderson's films, but when he's at his best, he makes the worlds of his films seem like the way our world should aesthetically be, yet the sadness and despair still seeps in. Moonrise Kingdom is easily Anderson's best film since The Royal Tenenbaums, and he treats this coming-of-age tale with the respect it deserves, while also bringing out some of the best performances he's ever gotten. And, of course, every frame is an impeccable image.
BEST ADAPTED SCREENPLAY
Beasts of the Southern Wild; screenplay by Lucy Alibar & Benh Zeitlin
(runner-up: Lincoln; screenplay by Tony Kushner)
My first instinct was to give this one to Kushner, for making a thrilling film out of a talky debate over a constitutional amendment (not exactly the stuff thrillers are made of). But I just can't ignore how brilliantly inventive Beasts of the Southern Wild is. Adapted from a one-act play entitled "Juicy and Delicious" by Lucy Alibar, the screenplay is a terrific work of magical realism, complete with mighty mythical beasts and a setting - the Bathtub - that's not unlike Louisiana immediately after Katrina. That it is, at it's core, a coming-of-age tale about a young girl named Hushpuppy, and you've got a recipe for a film that's unlike anything else. And it all started with Alibar & Zeitlin's magnificent screenplay.
BEST ORIGINAL SCREENPLAY
Moonrise Kingdom; written by Wes Anderson & Roman Coppola
(runner-up: Cabin in the Woods; written by Joss Whedon & Drew Goddard)
Like Beasts of the Southern Wild, this is another coming-of-age tale, only through Wes Anderson's eyes (with the help of Roman Coppola). It's a tale of first love, but unfortunately for protagonists Sam and Suzy, not even the excitement and comfort of love can protect you from the harsh melancholy of reality. It could have been a cute diversion, but Anderson's films never stoop to that level. This was a gorgeously written film, all summed up in a single sentence: "I love you, but you don't know what you're talking about." Ultimately, it seems, none of us ever do.
MOST (PLEASANTLY) SURPRISING FILM
Magic Mike
(runner-up: Chronicle)
It was advertised as "the male stripper movie," a chance for (mostly female) audiences to ogle half-naked men for two hours the way so many other movies filled their time with half-naked women for men to gawk at. But then again, I shouldn't have been surprised it would be so much more: this is Steven Soderbergh, after all. What it ended up being was a timely parable of our economic times, as Mike (Channing Tatum) strips at night to supplement his day job in construction and dream of becoming an entrepreneur. It also featured career-best performances from Tatum and Matthew McConaughey, who oozes charm as a drawling stripper Svengali. It could have just been all sex. Instead, it had a heart and brain too.
MOST DISAPPOINTING FILM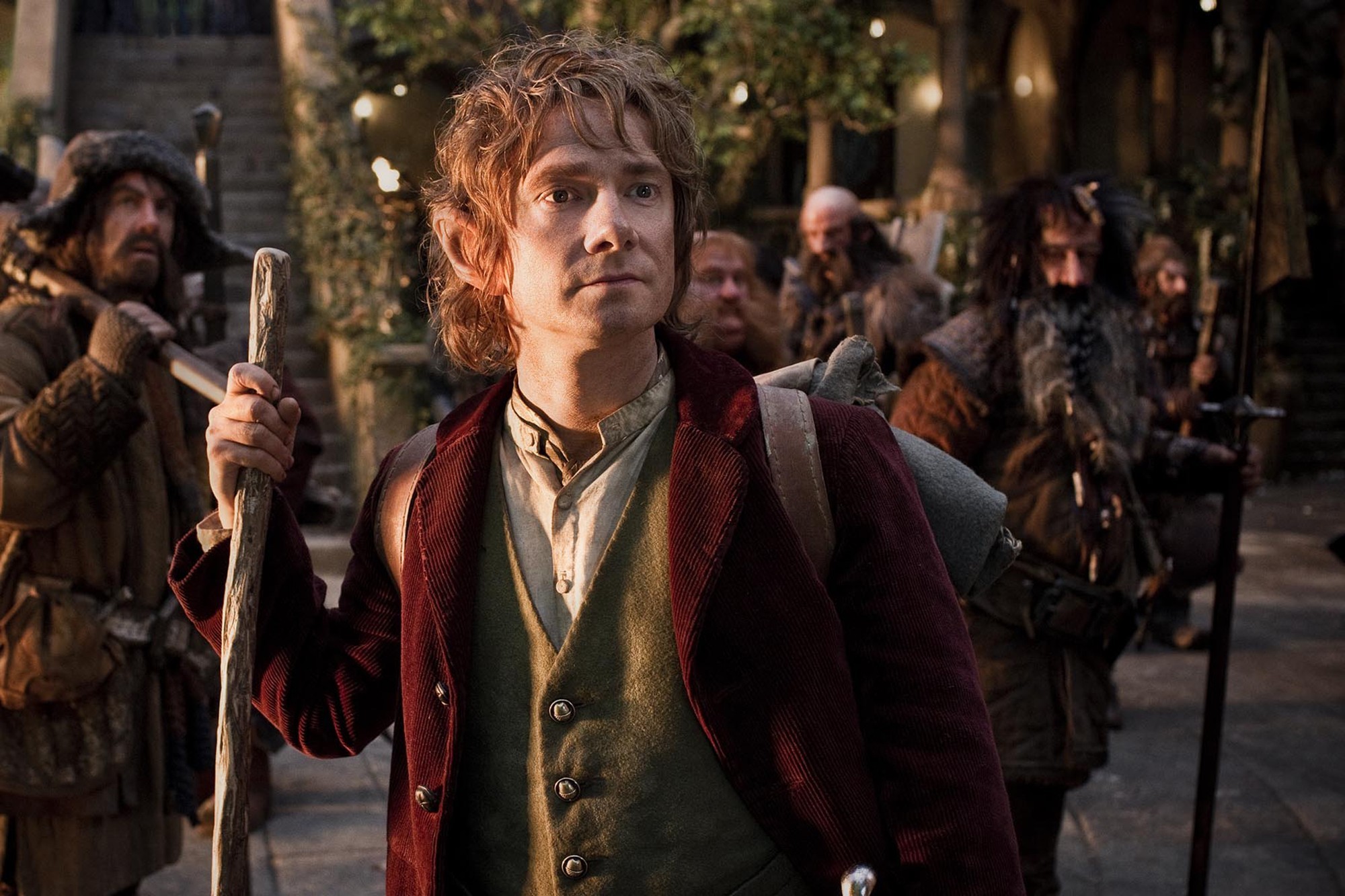 The Hobbit: An Unexpected Journey
(runner-up: The Dark Knight Rises)
At the beginning of the year, I included The Hobbit: An Unexpected Journey on my list of my ten most anticipated films of 2012. I was cautiously optimistic at the time; sure, Peter Jackson was back in the director's chair, but it had been nine long years since our last trip to Middle Earth, and lightning doesn't always strike twice. Lo and behold, it didn't. Journey never felt like more than an opportunity to mint more Middle Earth money, and with a running time of just a little under three hours, a lot of things happened, but none of them felt like it mattered. There was a sense of the series just marking time, exacerbated by the announcement that the planned two films were now to be a trilogy. This is to say nothing of the distracting silliness, stunningly ugly visual effects, and inconsequential subplots that made up most of the film. The sad truth is, we didn't need to go back to Middle Earth. Not when this is the final result.