It's taken me much longer than I had hoped to wrap up the year 2012 (and to blog on a more regular basis than I have been), but we're finally coming to the end - by getting to the beginning. There are plenty of exciting films to look forward to in 2013, from expected blockbusters to the return of a number of auteurs. However, these are the ten films that I'm personally looking forward to the most. And, as always, I'd love to hear what you're looking forward to as well.
*All release dates are tentative as of January 31, 2013*
10.
Oldboy
(dir. Spike Lee)
I'll be the first to admit that I wasn't the biggest fan of Park Chan-wook's 2003 thriller of the same name (shame on me, Internet, I know). Even so, when it was announced that an American remake was being made, I had serious doubts about it. Josh Brolin takes over the lead as a man who has five days to figure out why he was imprisoned for 15 years; Elizabeth Olsen, Samuel L. Jackson, and Lance Reddick co-star. What's helped this film make it onto the list - the reason I'm most excited about it - is that Spike Lee is sitting in the director's chair. The last time Lee made a movie this ostensibly commercial was 2006's
Inside Man,
which was a thrilling jolt of a caper. It's true that Lee hasn't had the best track record in terms of quality, but his films are always interesting to watch and when he's on his game, he's one of the best American directors working today. It'll be interesting to see what he does with this material.
(10/11)
9.
The Wolverine
(dir. James Mangold)
So
X-Men Origins: Wolverine
was a bust. Things are looking much better for it's sequel, though, starting with the fact that the story is lifted from one of the comic's most famous arcs. Logan (Hugh Jackman) travels to Japan to train with a samurai, only to, of course, encounter trouble. Originally, the film was supposed to be directed by Darren Aronofsky, who dropped out in order to work on
Noah
instead. However, Mangold (
Walk the Line
,
3:10 to Yuma
) is an excellent choice, and should provide the film with some interesting visuals. Still, the most exciting - and, conversely, troubling - aspect is how the film handle's Chris Claremont's and Frank Miller's infamous story. If it pulls it off,
The Wolverine
should be able to join the ranks of the best superhero films.
(7/26)
8.
Inside Llewyn Davis
(dir. Joel & Ethan Coen)
It's easy to get spoiled on the Coen Brothers - generally, they work in spells, releasing a new film every year until they go on a multi-year hiatus. 2010's slightly-underwhelming
True Grit
was their last film; the last time they took a three-year break, they came back with 2007's
No Country for Old Men
. This film, supposedly in the works for years, is set in the 1960s Greenwich Village folk scene, with Oscar Isaac playing the title role of a folk singer pursuing his dream and meeting the usual misfortunes that Coen Brothers characters face. The first trailer suggests this one is in the mode of
Barton Fink
and
A Serious Man
, two of the Coens' most underrated films. And there's the promise of Carey Mulligan in spite mode, John Goodman as a shady record producer, and Justin Timberlake as a session musician. Hopefully this will be the film that makes Isaac a true star.
(TBA)
7.
Twelve Years a Slave
(dir. Steve McQueen)
In my mind, McQueen is batting two-for-two, with
Hunger
and
Shame
being terrific films with unique sensibilities. For his third film, he tells the story of a free black man (Chiwetel Ejiofor) who becomes enslaved in the Antebellum South.
Django Unchained 2
this certainly won't be, likely avoiding the exploitation of Tarantino's film in favor of a more emotionally-harrowing treatment of the material. The cast is ridiculously awesome: aside from the incredible Ejiofor, Brad Pitt, Paul Dano, Sarah Paulson, Quvenzhané Wallis, Dwight Henry, Benedict Cumberbatch, Paul Giamatti, Michael K. Williams, and McQueen muse Michael Fassbender all have roles. Given McQueen's background as an artist, this is sure to be visually stunning as well.
(TBA)
6.
The Hunger Games: Catching Fire
(dir. Francis Lawrence)
Last year, I considered putting
The Hunger Games
on my most-anticipated list, but ultimately decided my unfamiliarity with the source material and general blasé attitude toward "next Harry Potter/Twilight" films was greater than my intrigue from Jennifer Lawrence being cast as Katniss and Gary Ross as director. The film ended up at #7 on my year-end top 10. I'm approaching this sequel with some caution - from what I understand, it involves an all-star edition of the titular competition and social unrest (I still refuse to read the source material). However, if it avoids the general trappings of sequels, it could be great. Director Francis Lawrence has made a number of interesting (and diverse) films - including Lady Gaga's "Bad Romance" video - that bode well for the film.
(11/22)
5.
Star Trek: Into Darkness
(dir. J.J. Abrams)
It's been four years since Abrams successfully revived the
Star Trek
franchise on the big screen by hitting the reset button. Supposedly, the delay has been the result of "waiting for the right story," which, in typical Abrams fashion, is still tightly under-wraps. The main cast is returning, with the addition of Benedict Cumberbatch as the villain, rumored to be Khan (I hope not). History tells us that consecutive
Star Trek
movies never match in terms of quality, and Abrams is very busy these days balancing
Star Trek
,
Mission: Impossible
, television series, and now
Star Wars
(unnecessary). The pressure's on this one; hopefully it lives up to the hype.
(5/17)
4.
Only God Forgives
(dir. Nicolas Winding Refn)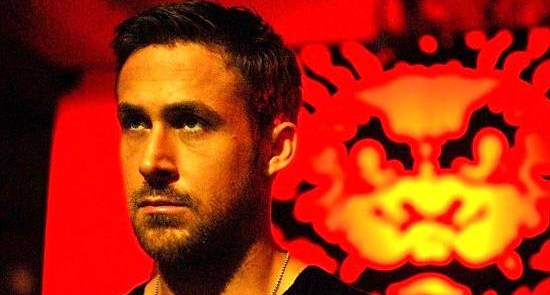 The last time director Refn teamed with Ryan Gosling, we got
Drive
, my favorite film of 2011. This time, Kristen Scott Thomas and Vithaya Pansrimgarn join the cast, and we can expect more too-cool-for-Hollywood aesthetics from Refn and company. Not much else is known about the film right now, but if the above doesn't get you excited, here's IMDb's plot summary: "a Bangkok police lieutenant and a gangster settle their differences in a Thai-boxing match." That line alone would have me in line on opening day.
(TBA)
3.
Elysium
(dir. Neill Blomkamp)
In 2009, Blomkamp - with an assist from producer Peter Jackson - gave us
District 9
, a socially-conscious instant sci-fi classic. He's finally returning with another slice of social commentary and science fiction, this time telling the story of a future where the rich live in comfort in a space station while the rest of us fight for scraps on the remains of a ravaged Earth. Matt Damon, Jodie Foster, and
District 9
star Sharlto Copley make up the main cast. Considering how truly amazing his previous film was, Blomkamp's facing a tough task with this one, but if he nails it, we'll have another classic on our hands.
(8/9)
2.
Gravity
(dir. Alfonso Cuaron)
Somehow, it's been seven (SEVEN!) years since Cuaron made the brilliant dystopian drama
Children of Men
, his last film. This one was originally scheduled for last year, but was delayed for additional postproduction work. Gravity has no shortage of ambition: the tale of an astronaut (Sandra Bullock) trying to get back to Earth after an accident, the majority of the film - shot in 3D by cinematographer Emmanuel Lubezki - features Bullock alone, with a few sequences involving George Clooney as well. In the past, I've been outspoken about Bullock and her unwarranted Oscar win for
The Blind Side
, but she is talented, and this could very well be the film that silences the naysayers. There's no doubt in my mind that this one will be divisive - it's riding too much hype to not be - but whether it succeeds or fails, it's guaranteed that there's nothing else out there like it.
(10/4)
1.
The Great Gatsby
(dir. Baz Luhrmann)
Originally scheduled for late 2012, the oft-filmed novel returns to the big screen - now in 3D! I know, it sounds like an awful idea, but bear with me: Leonardo DiCaprio is Jay Gatsby. Carey Mulligan is Daisy Buchanan. Tobey Maguire is Nick Carraway. And judging by the trailer's decision to soundtrack Prohibition-era New York with Jay-Z and Jack White covering U2, it seems that Luhrmann is working in his idiosyncratic
Moulin Rouge!
mode, rather than
Australia
. The images look indelible. If anyone can be counted on to breathe new life into F. Scott Fitzgerald's classic novel, it's the guy who gave us Ewan McGregor and Nicole Kidman singing Bowie and Whitney atop an elephant in 1890s Paris.
(5/10)