It's my dream to one day go to the Cannes Film Festival. Unfortunately, this year is not going to be that year, so I, like most of us, will be watching from the other side of the pond and breathlessly waiting to hear how the various films are received. With Steven Spielberg presiding over a jury that includes Ang Lee and Nicole Kidman in the Main Competition, and Thomas Vinterberg heading the Un Certain Regard jury, it's going to be exciting to see which films end up taking home prizes this year.
Here are the ten films, in no particular order, that I am most excited about in the competitions, along with one film that I'm cautiously interested in. I've left
The Great Gatsby
off this list since I'll certainly have seen it before the festival opens.
This year's festival is scheduled to run May 15 - 26.
Inside Llewyn Davis
(dir. Joel & Ethan Coen)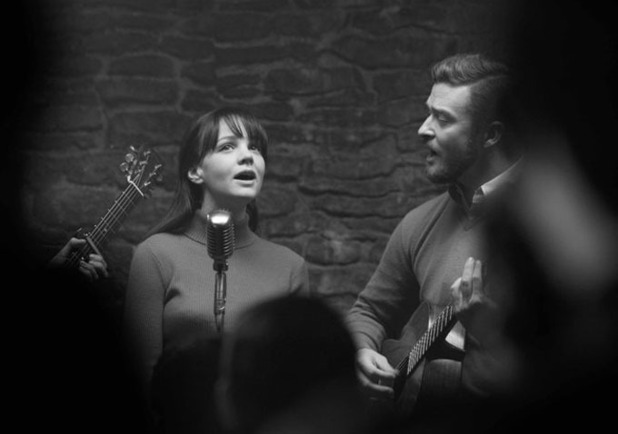 This one made my
top ten most-anticipated list
at the beginning of the year, and for good reason: it's the first film from the Coen Brothers in three years, since their interesting-but-kind-of-disappointing 2010 remake of
True Grit
(don't get me wrong, I enjoyed that film, but it's certainly one of their lesser efforts). This film, based in the folk music scene of 1960s Greenwich Village, stars Oscar Isaac - who had a big year in 2011 - in the title role, and costars Carey Mulligan, Justin Timberlake, and Coen regular John Goodman. It also looks like a return to the Coens as obtuse filmmakers, reminiscent of
Barton Fink
and
A Serious Man
. It will be premiering in competition at Cannes this year, and will hopefully make it's way stateside before the end of the year.
The Bling Ring
(dir. Sofia Coppola)
I'm a Sofia Coppola fan. Even though she's become increasingly more maligned for being an "elitist," focusing only on the travails of the rich and bored (never mind that her male counterparts receive little criticism for having the same focus), she remains a sharp director with a keen eye for atmospherics and visual splendor - just see the sumptuous
Marie Antoinette
. What's more intriguing than the premise - the true-life story of priveleged bored teenagers who decide to rob the mansions of celebrities such as Paris Hilton and Lindsay Lohan - is the star turn from Emma Watson, who, so far, has done a splendid job of shedding the
Harry Potter
franchise that made her famous and developing into a fascinating actress. Debuting in the Un Certain Regard competition, it should be interesting to see if the film world re-embraces Coppola.
Fruitvale Station
(dir. Ryan Coogler)
This film, competing in Un Certain Regard as well, made a big splash at Sundance, being picked up by The Weinstein Company for a late-July release. Based on the true story, the film stars Michael B. Jordan as Oscar Grant, a 22-year-old in Oakland who was shot to death by a transit officer on New Year's Eve, 2008; the film takes place on the last day of his life as he interacts with friends and family. It sounds like an intimate portrayal of a young man's life and an examination of our nation's gun-and-violence problem, and I've been a huge fan of Jordan's since his time on
Friday Night Lights
. Hopefully this film will make him a household name.
The Past
(dir. Asghar Farhadi)
Two years ago, Farhadi's
A Separation
was released, and quickly became known as a masterpiece, a deft stroke of storytelling and acting that was, without a doubt, one of the best films of the year. Needless to say, it's going to be a tough act to follow. His new film,
The Past
, follows a married couple (Ali Mossafa and Berenice Bejo) in trouble; he returns to his native Iran, she wants a divorce after she begins seeing another man (Tahar Rahim). It does sound a little like
A Separation
, but if Farhadi can mine the same territory and find results as exciting that film, this should be another brilliant film for him. This film is part of the main competition.
Only God Forgives
(dir. Nicolas Winding Refn)
Like
Inside Llewyn Davis
, this one made my initial top-ten most-anticipated list this year. I was enormously impressed by his previous film,
Drive
, which won the director's prize here two years ago. Here, Refn is reteaming with
Drive
muse Ryan Gosling for a film that involves Bangkok's criminal underworld and Thai kickboxing, co-starring Kristin Scott Thomas and Vithaya Pansingarm. Based on the first trailer, this looks like another visually cool genre exercise. It remains unclear if it can copy
Drive's
Cannes success in this year's main competition, but regardless, I'm sure to be first in line for it's US release in July.
Nebraska
(dir. Alexander Payne)
Payne seems to be right in Oscar's wheelhouse right now:
Sideways
was a big hit (deservedly so), and
The Descendants
was even more so, despite being a rather disappointing movie (Payne's first true misfire, in my book).
Nebraska
seems to be a much simpler film, more in the vein of
Sideways
: a father (Bruce Dern) and son (Will Forte, in a bit of inspired casting) take a road trip from Montana to Nebraska, stopping in the father's hometown along the way. If this is indeed a return-to-form for Payne, it should have plenty of panache, and though Dern will certainly be great, it should be interesting to see how Forte, perhaps best known for
Saturday Night Live
, fares in this. This film will debut in the main competition, with a US release set for November.
Behind the Candelabra
(dir. Steven Soderbergh)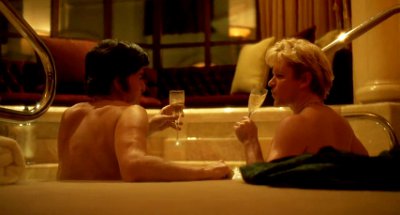 It's not often that we see a made-for-television movie premiere at Cannes (actually, has any American made-for-television film done so?). Set to debut on HBO later this month, the film is the behind-the-scenes romance between Liberace (Michael Douglas, who looks superb) and his much-younger lover Scott Thorson (Matt Damon). More notably, this is the last film Soderbergh has made before his retirement from filmmaking (though doesn't seem like he's been retiring since forever?), and it remains to be seen if this is a fitting swan song for an endlessly fascinating and talented filmmaker. Curiously, Soderbergh's first film,
sex, lies, and videotape
, won the Palme d'Or at the 1989 Cannes Film Festival. Could this film also win in the main competition, making Soderbergh the only director in history to win Palme d'Ors for his first and last film?
Omar
(dir. Hany Abu-Assad)
Palestinian director Abu-Assad already has two fantastic films under his belt: 2002's
Rana's Wedding
(an underrated gem) and 2005's
Paradise Now
, plus a handful of films that never made it stateside. His latest, Omar, is being billed as the first fully-funded film to emerge from the Palestinian film industry, and it stars newcomer Adam Bakri in the titular role, following the tale of three childhood friends and a woman who are torn apart by the current Israel-Palestine conflict. If it's anything like the aforementioned films, it should be spectacular in it's appearance in Un Certain Regard. Hopefully a stateside release will follow.
Only Lovers Left Alive
(dir. Jim Jarmusch)
This one is a late addition to the main competition, but it sounds like the kind of film oddball director Jarmusch would be drawn to. Tilda Swinton - a personal favorite - and Tom Hiddleston star as a pair of centuries-old vampires who have grown bored with modern society, with Mia Wasikowska and John Hurt co-starring. It's rare to see vampires show up in the Cannes main competition slate, but the most recent example was Chan-wook Park's
Thirst
(2009), and if Jarmusch's film maintains his unique touch, it could make a case for more arthouse bloodsuckers in the future.
Jeune & Jolie
(dir. Francois Ozon)
Ozon's a curiously underrated French director: he began the Aughts with a trio of great films (2000's
Under the Sand
, 2002's
8 Women
, 2003's
Swimming Pool
), then curiously fell out of the limelight with subsequent releases. 2010's
Potiche
was an odd delight, thanks in part to the great Catherine Deneuve's performance. At the moment, his latest, which translates to "young & beautiful," is described as only "the portrait of a 17-year-old girl, through four seasons and four songs." The film stars relative newcomer Marine Vacth, and Charlotte Rampling supposedly has a role as well. Time will tell what the film's really about, but it's certainly one of the more intriguing offerings in the main competition.
As I Lay Dying
(dir. James Franco) BONUS FILM
In high school, I was introduced to William Faulkner through his novel
As I Lay Dying
. As someone who enjoys both 20th century literature and Southern literature, I have to say that I really, honestly, fucking hated it (as a point of reference, my reaction was similar to Pat Sorantino, Jr.'s to Hemingway's
A Farewell to Arms
in
Silver Linings Playbook
). I haven't picked up anything by Faulkner since, and I don't really want to anytime soon. That being said, James Franco wrote, directed, and starred in this adaptation of the novel, playing in Un Certain Regard, along with Richard Jenkins, Tim Blake Nelson, Beth Grant, and Danny McBride. I won't say that I'm particularly excited about this film, especially since so much of the novel is the characters' inner monologues, but I will say my interest is piqued.